Description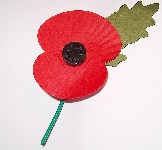 To commemorate the centenary of the end of World War One in 1918 I shall be donating 10% of all sales of WWI-related music in 2018 to the Royal British Legion.
Look out for the WWI badges on works by Parry, Butterworth, Ravel, Holst, Granados and the Londonderry Air – all of which have strikingly different WWI connections.
______________________________________________________________
William Blake's previously little-known short poem And did those feet in ancient times was included in a patriotic anthology of verses collected by Robert Bridges and published in 1916.  Amidst the horrors and terrible loss of life of World War One, Bridges thought the poem's message would serve to boost the nation's morale and he asked Parry if he would set the work to music 'that an audience could take up and join in'.
Parry agreed and the piece became instantaneously popular – being particularly associated with the suffragette movement, with which Parry and his wife were strongly in sympathy.  Even today Jerusalem (as it is better known) is synonymous with the Women's Institute.
Jerusalem is performed at every Last Night of the Proms  (usually with Elgar's orchestration) and is very much part of the British cultural fabric.  Parry's work certainly has an enthusiastic following in England and over the years there have been several calls to give the piece official recognition – even King George V purportedly preferred it over God Save the King! Despite its supporters, however, it has no official status although it continues to be used at sporting fixtures – especially rugby and cricket – and at other major events.  Gaining another royal seal of approval it also featured in Prince William and Kate Middleton's wedding.
LISTEN